At the 2nd annual Silicon Valley Latino Leadership Summit at Stanford University, Graciela launched her first book, Latinnovating: Green American Jobs and the Latinos Creating Them. This is the first book showcasing Latino-led innovation and entrepreneurship in the green economy.
Since then, this Amazon bestseller, multicultural category, has received four distinguished awards:
* 1st Place Winner of the 2012 Latino Books into Movie Awards, Documentary category
2012 International Latino Book Awards, New York City
*1st Place, Best Business Book
*1st Place, Best Nonfiction eBook
*2nd Place, Best Nonfiction Young Adult Book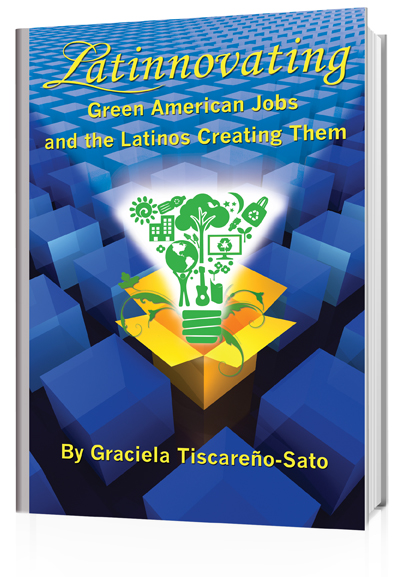 Graciela is a sought-after speaker at association events, industry and educational conferences, corporate events, our nation's colleges, universities, middle schools and high schools. Graciela shares these childhood-to-entrepreneurship stories and their lessons with professionals, career changers, students and young people.
Read the press the book has attracted, read the book's 22 endorsements and invite Graciela to present at your event through the Latinnovating website.
To order an author-signed copy of Latinnovating, click the Buy Now button. Otherwise you can find the print and Kindle versions at Amazon.com here.